&nbsp
This month, Oxfordshire Recruitment Specialist Thorne & Wait decided to raise money for the local charity See Saw, Grief support for children and young people in Oxfordshire.
Company Director, Wesley Wait and Commercial Manager, Emily Owen decided to compete in the Banbury Triathlon held on Sunday 21st May.
They swam 400m, cycled 20k and ran 5k to raise awareness and money for this amazing charity, setting off at 08.30am, they both completed the triathlon in just over 1 ½ hours, not bad considering they have never competed in one before.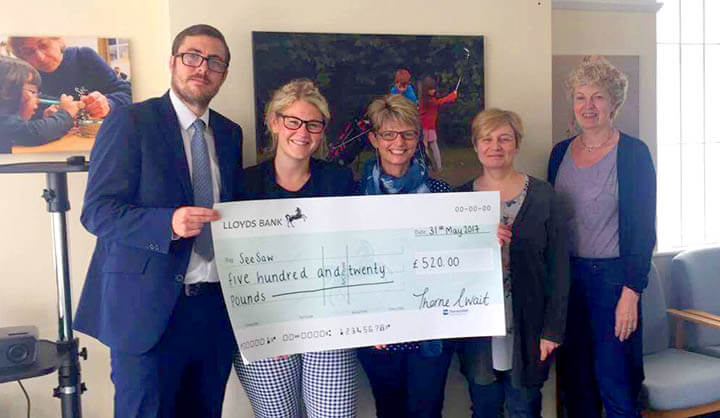 The total amount raised was £520.00 which was presented to See Saw's fundraiser Jane Elliott